Welcome to Arguello Pet Hospital!
Call us at 415-751-3242
We have a New APP!! Please Click the Link Below Or Scan the QR Code
*PLEASE SIGN UP WITH THE EMAIL WE HAVE ON FILE
This App is for our current clientele, please have a file with us before downloading the App
Since 1928, Arguello Pet Hospital has been serving generations of pet lovers in San Francisco. We offer comprehensive veterinary care for the total well being of your pet and a wide range of modern, diagnostic, therapeutic and surgical services with an emphasis on preventative medicine.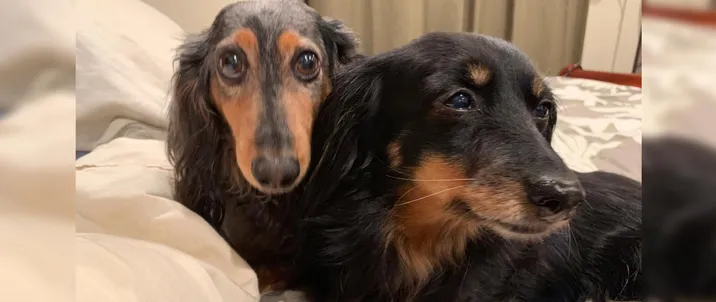 Some of our services include:

Surgery & Endoscopy In-House Cytology

Laparoscopic surgeries Microchipping
Digital Whole Body X-Ray Dental and Oral Procedures
Abdominal Ultrasounds Digital Dental x-rays
Thoracic Ultrasounds Cold Laser Therapy
Full In-House and Reference Laboratory Services
We will be closed on the following days:
11/24, 12/25, 12/26, 1/1, and 1/2. Happy Holidays!
UPDATE 11/2022
Since the beginning of the pandemic, we have always allowed our pet owners to come in to our hospital as we understand how important it is to be with your pet during your appointment. We have always done our best to accommodate our clients and provide outstanding customer service. If you prefer to stay outside, please just let us know.
We ask that EVERYONE that enters the building WEAR A MASK AT ALL TIMES. Please help keep our team safe and healthy by being respectful of this request. If you are not feeling well, in any circumstance, please make arrangements for a friend or family member to bring in your pet or reschedule your appointment. We truly appreciate your continued trust in our care. Thank you for helping us keep our staff, clients and community safe and healthy. Thank you for being patient and kind during this very challenging time.

We are AAHA Accredited since 1991!
CLICK HERE for OUR ONLINE PHARMACY for Medications and Prescription Diets!
We are a family owned veterinary hospital dedicated to serving you and your family members. We are proud to offer you the most up to date technology and services to keep your pet living the best life they can. Our doctors and our highly educated staff are known for providing great quality medicine and client education. We welcome you and your pets to be a part of our Arguello Pet Hospital family!
At Arguello Pet Hospital, we treat your pets like the valued family members they are.
Arguello Pet Hospital | 415-751-3242
530 Arguello Blvd.
San Francisco, CA 94118